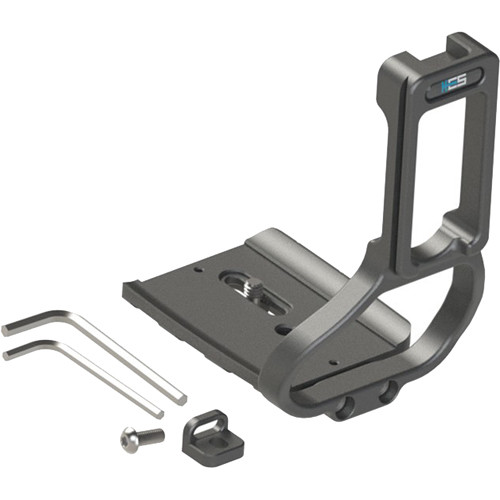 Kirk BL-5D4G L-Bracket for Canon 5D Mark IV with BG-E20 Battery Grip
The BL-5D4G L-Bracket from Kirk Enterprises is an Arca-type compatible quick release plate designed specifically for use with the Canon 5D Mark IV DSLR with the BG-E20 battery grip attached.
The plate is machined in the U.S. from lightweight aluminum alloy, and includes a stainless steel 1/4″-20 Allen screw for mounting the plate to the camera. A removable hand strap adapter is included with the plate along with two compatible Allen keys for the adapter and the primary mounting screw. In addition to the plates basic specs it also features an auxiliary 1/4″-20 bottom thread, an anodized finish, and engraved sensor-centering lines.
Fits Arca-type compatible quick release
Machined aluminum alloy
Engraved sensor-centering line
Captive 1/4″-20 mounting screw
Link to shop: Kirk Enterprise Solutions
Se also KES quick release L-bracket for Canon EOS 5D Mark III with BG-E11 battery grip (BL-5D3G)