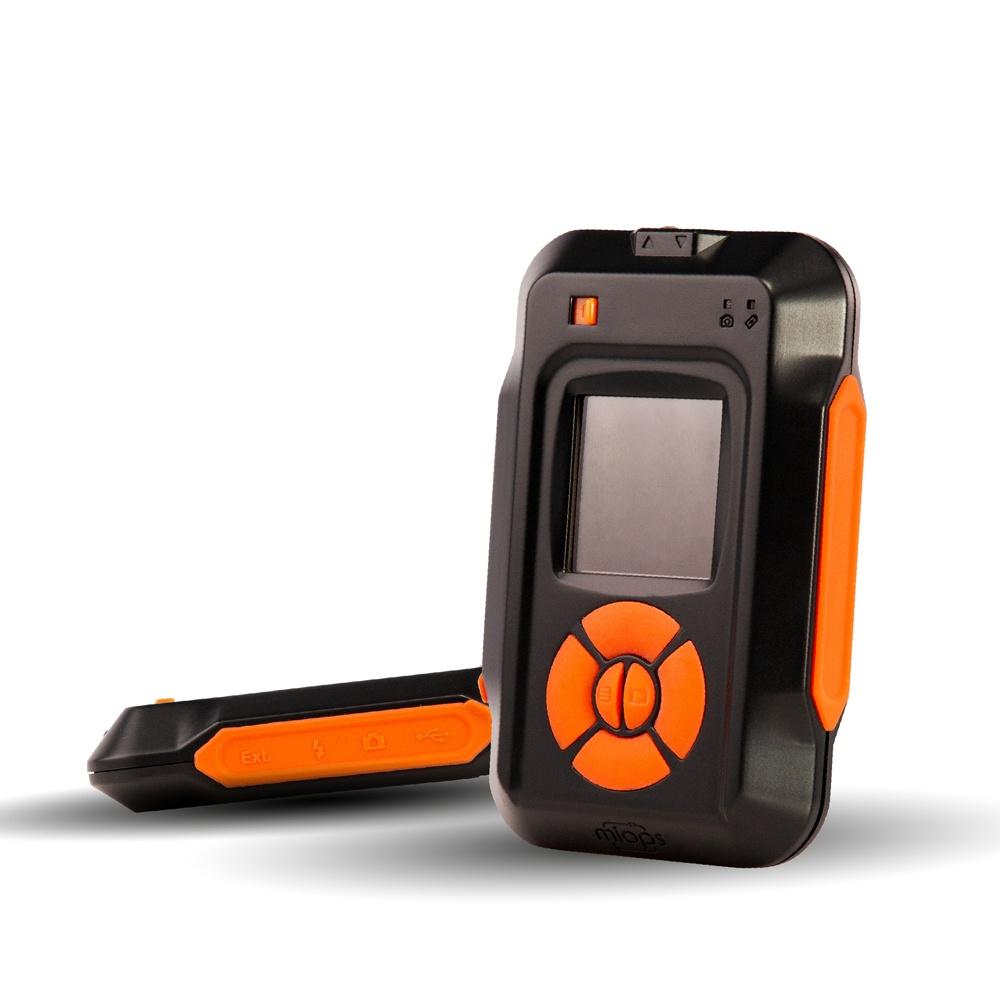 Take almost impossible photos by turning your camera into a high-speed capture device!
MIOPS Smart Trigger is a versatile camera trigger in a single unit and provides advanced triggering modes like Lightning, Sound, Laser, Timelapse, HDR and more.
MIOPS Smart+ Camera Trigger features a Bluetooth 4.0 Low Energy chip. The range depends on many factors, but in general you can expect a range of 20 to 30 meters. You will have a better range outdoors. The battery life of MIOPS Smart+ Camera Trigger depends on your usage, but in general the battery will last for about 3-4 days with continuous use. You can charge the battery from any USB power source. Don't leave the battery drained for a long time. This may shorten the battery life.
MIOPS Smart+ Camera Trigger is compatible with the DSLR and mirrorless cameras of most major brands like Canon, Nikon, Sony, FujiFilm, etc. The camera must have a shutter release port to be triggered by MIOPS.
MIOPS Smart+ Camera Trigger is not waterproof, so it is a good idea to cover it if it is raining. You can use a transparent plastic to cover the unit. The reception of the light sensor and microphone may reduce if covered. Test your setup afterwards.
Features
Lightning
MIOPS Smart detects the lightning strike and trigger your camera at the exact moment.
Tips: First off all, the camera and lens must be on manual focus. You can set the focus to infinity. An exposure value of a few seconds should be enough for night time lightning photography. You can set the aperture between f/4 and f/8. For day time lightning photography, you may choose a shorter exposure value. Please keep in mind that a lightning stays visible for about half a second, so you can consider using a ND filter.
Sound
Sound mode allows you to capture high-speed events such as breaking glasses or popping balloons.
Timelapse
MIOPS Smart is the perfect gadget to take time-lapse pictures.
Laser
Laser mode is used to detect a laser beam and trigger your camera or flash when the beam is broken. Freeze a water droplet, a bullet or photograph a wild animal.
HDR
Flawless pictures with different exposures (between 1/30 and 30 secs) taken automatically even if your camera doesn't have a bracketing feature to make an HDR image.
Smartphone Controllable
MIOPS Smart is smartphone controllable. You will have the comfort of using your smartphone to change the settings of your device within Bluetooth range.
Content of the Package
1 x MIOPS Smart+
1 x Rechargeable Battery
1 x Flash Connection Cable (PC SYNC)
1 x USB Charge Cable
Extra accessories
Cable Canon C1 (for Camera such as Canon EOS 7D Mark II, 5D Mark III, 5D Mark IV)
Cable Canon C2 (for Camera such as Canon EOS 800D, 70D, 80D)
Extension cable
Laser pointer
If you want to place your MIOPS Smart+ Camera Trigger trigger further away from the camera you can use an extension cable for that purpose. The extension camera must have 2.5mm stereo male and female jacks. You need to put the extension cable between the MIOPS Smart+ Camera Trigger and your original camera connection cable. So, no matter what your camera connection cable is, the extension cable must have 2.5 mm stereo male/female jacks. The extension cables up to several hundred feet would work without a problem.
Links
Manual: Smart+ User Manual