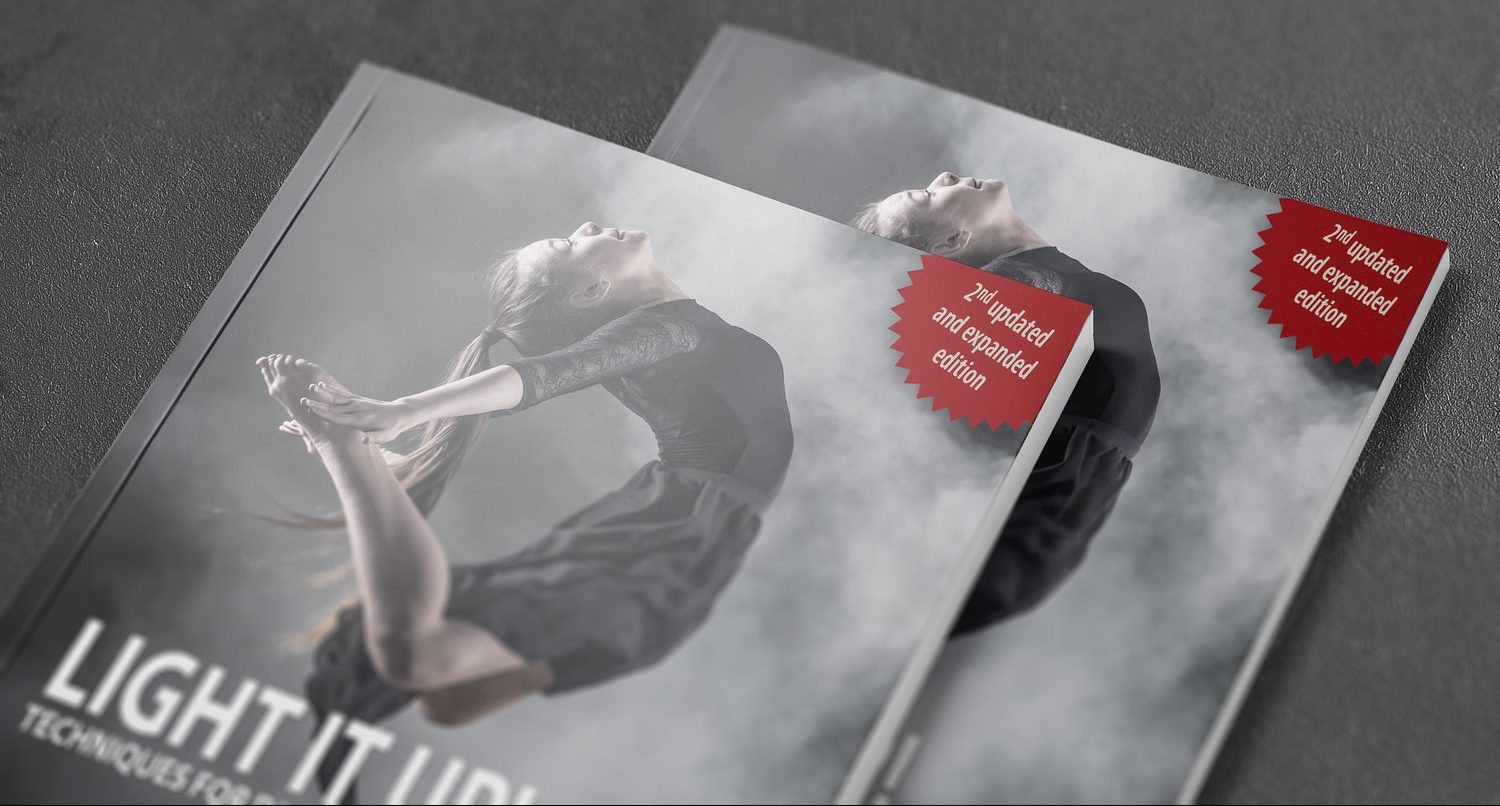 If you've ever wanted to learn how to use a flash, get it off your camera, and perhaps combine it with another flash or two and get creative with adding and modifying the light in any scene, anywhere, then keep on reading!
If flash has ever puzzled you and you've wished you had a teacher who's passionate and creative and could help decode it all for you, you too are going to want to read this.
And if you've ever hoped that teacher would not only be crazy fluent with the technology but also really just excited to harness those tools and get down to the business of making creative and compelling images, then you're definitely going to want to read this.
Light It Up! Techniques for Dramatic Off-Camera Lighting is a thick – if eBooks can ever be thick – and thorough resource that's now in it's second, completely revised and expanded edition. This new edition boasts plenty of new ideas, set-ups and new insights and brings the page count to 185 tightly packed pages of extremely well-explained technique and how-to's, complete with case studies and detailed explanations on everything from one to three or more flashes, modifiers, triggers, high-speed sync, long shutter speeds and rear curtain, to post-processing. Here's what you'll find in Light It Up!
Both beginner and advanced lighting setups
Lighting diagrams and behind-the-scenes setup shotsReal-life lessons from me on what works, what doesn't, and how to improve
A comprehensive discussion on the latest lighting gear and how to save big on gear by buying third-party flashes
In-depth coverage of advanced techniques such as high-speed sync and hypersync
Information on both big and small flashes and the importance of a "flash ecosystem"
How to work with on-camera flash with excellent results
Post-production instruction
This ebook bundles more than ten years of experience with flash photography. It draws from my successes with flash, but also my mistakes, so you don't have to make the same ones…
Where to buy: https://gum.co/lightitup
Discount code: light10