Godox AD360II-C Witstro TTL 360W Flash with Lithium Power Pack PB960 for Canon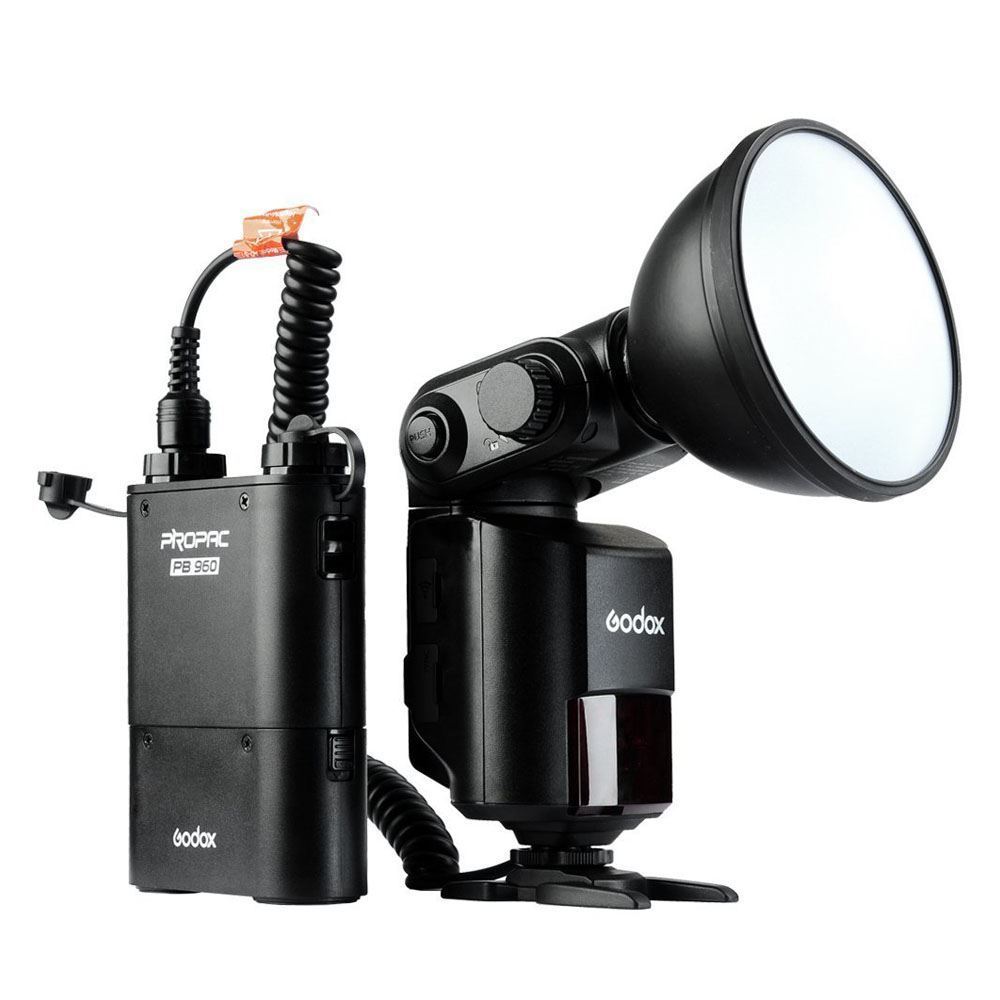 Product model: AD360II-C Kit
Power adjusts from full power to 1/128 in 1/3 stop increments, 22 levels of fine tuning
Stable Color Temperature at 5600±200K over the entire power range. One AD360II-C can overpower the sun.
The light will automatically work with Canon E-TTL II system, or Nikon i-TTL system if a Godox X1T transmitter is mounted on the camera's hot shoe.
Comes with PB960 external lithium battery pack, recycle time in 0.05-4.5 seconds, support 450 times full power flashes.
Built-in 2.4G X wireless system, compatible with X1T and PT-16 flash trigger, wireless transmission distance can reach up to 100mf
With master/slave function, the AD360II-C can work with Godox TTL flashes, TTL outdoor flashes and TTL studio flashes.
Please note the light is heavy and not suitable to be mounted on top the Camera's hotshoe directly.