Godox BT5800 adds greater capacity to the Godox PB960 battery pack. The new battery option now provides 5800mAh, up from the original 4500mAh.
Which translates to approximately 2300 full power pops from a full size speedlite, up from around 1800.
Along with the extra capacity the new 5800mAh batteries provide a built-in charge level indicator consisting of 3 green LED lights. As well as a USB power supply port, and a charging port (which doubles as an and LED light power supply).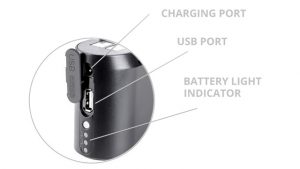 The Godox Propac PB960 is a high-voltage battery pack that can be used to speed up the recycling times of your shoe-mount flashes, and acts as the primary power source for the Godox Witstro bare-bulb flashes.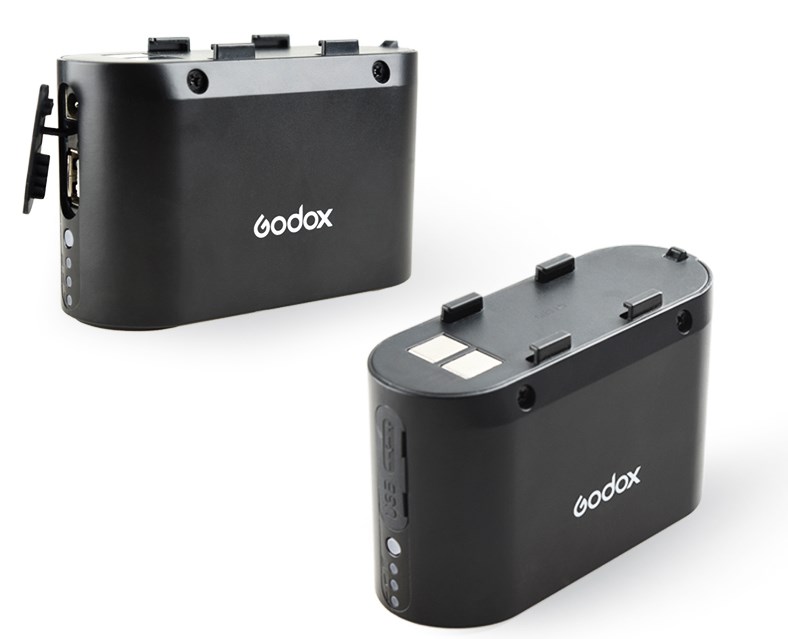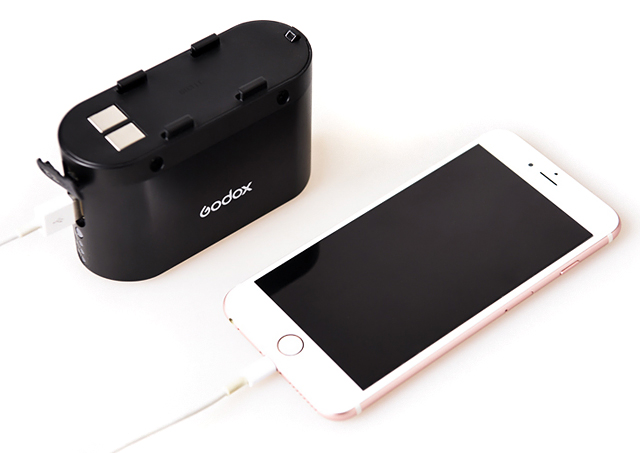 Features
Godox BT5800 Lithium-ion battery compatible with their popular PB-960 power packs.
Improved extra-large 5800 mAh capacity swappable lithium battery
LED Power Level Indicator on side
Interchangeable Lithium battery modules for nonstop shooting.
Instant secure locking system
USB port for charging Smartphones and other 5v devices
Lightweight portability and super value.
Stable, memory free.
With spare units, your shooting is never interrupted.
Specifications
Battery pack : Lithium battery (11.1V / 5800mAH)
Battery charging time : Approx. 4.5 hours
Flash Capacity: Up to 2300 at full power (Canon 580EXII)
Status Indicators: 3x Green LEDs show remaining battery charge
Output Ports: USB 5V ; Lx Cable up to 12.6V/3.5A
Output Voltage: 11.1V / 64.3Wh
Color : Black