TCM stands for TLL – CONVERT – MANUAL.
This is Godox's version of Hybrid or Fusion TTL, where its now possible to take a shot in TTL mode to attain a correct exposure very quickly, and then at the press of a button convert those TTL power levels to now display on the transmitter as Manual power levels.
The manual power levels can then be further refined, and provide consistent exposures for further shots in the same set up and environment.
The TCM function is potentially a huge advantage for people operating in a fast paced environment, allowing a base setting to be gained very quickly without manually metering lights. Switching to manual the individual power levels can then be refined as needed, and exposures remain constant for subsequent images.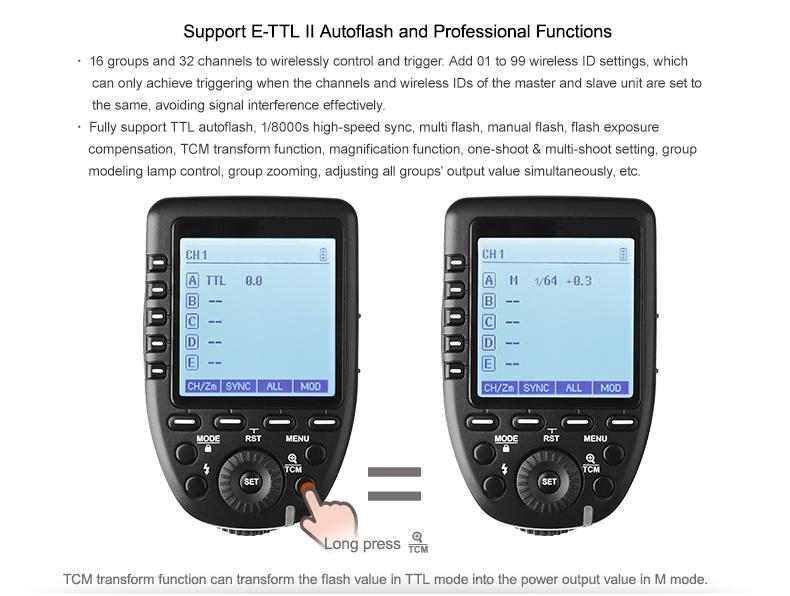 « Back to Glossary Index