Jeg ønsket å teste ut en rimeligere alternativ til Canon sine blitser og falt for følgende blitsutstyr fra den kinesiske produsenten: Youngnuo.
Blitspakken består av følgende produkter hvor alt er bestilt via eBay:
Yongnuo YN-560 IV Flash Speedlight for Canon
Yongnuo 2 Sets RF-603II Wireless Remote Flash Trigger C3 for Canon 5D 7D
Yongnuo Shutter Release Cord Cable for RF-603 C3 LS 2.5 for Canon 5D 7D
Yongnuo YN-560 TX Wireless Flash Controller for Canon
Spesifikasjoner
Antall: 1 stk (serie nr: 19028417)
Støtter alle YONGNUO YN560 III blitser utgitt etter januar 2013
2 blits moduser: M/Multi
Fjernstyrer blits styrke og Zoom pr gruppe (opp til 6 grupper)
Kompatibel med: RF602, RF603, RF603 II
Antall kanaler: 16 kanaler
Stor og klar skjerm, brukervennlig grensesnitt
Rekkevidde: 100 meter
Trådløs lukker mottaker for RF603/RF603 II
Yongnuo YN560 IV Flash Speedlite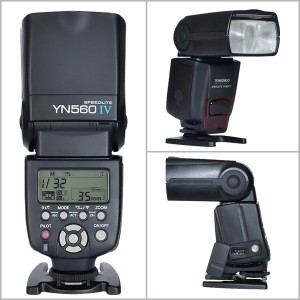 Spesifikasjoner
Antall: 4 stk (serie nr: 52064734, 52064735, 52064737, 52064738)
Frekvens: 2.4G (1-16 kanaler)
Kompatibel med: YN560-TX, YN560III, RF-603, RF-603 II, RF-605, RF-602
GN: 58
Styrke: 1/1 (full styrke) til 1/128
Avstand for trådløs utløser: 100m
Brukermanual: Yongnuo YN560 IV
How to Control the Yongnuo YN 560 IV with the Yongnuo YN 560-tx
Yongnuo RF-603C II Wireless Remote Flash Trigger C3 for Canon 5D 7D

Spesifikasjoner
Antall: 4 stk (Serie nr: 89179819, 89179820, 89179851, 89179852)
FSK (frequency shift keying): 2.4 GHz
Yongnuo LS-2.5/C3 Shutter Connecting Cable for Canon EOS 7D, 5D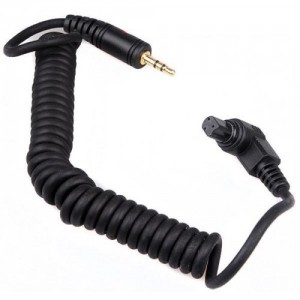 Firmware oppdateringer
For Yongnuo YN-E3-RT:
YN-E3-RT_FW_V1.24.zip
Yongnuo Trigger Updater: YN Trigger Updater.zip
Firmware Update Instructions:
1. When you prepare to upgrade YN-E3-RT first time, please download the driver and software package YN_Trigger_Updater.zip, uncompress it and run YN_Trigger_Updater_Setup.exe to install the driver/software.
2. Download the most update firmware package and unzip it.
3. Turn off YN-E3-RT, keep pressing mode button and turn on it again. The screen will show "YN-E3-RT Firmware Upgrade". Connect the device to your PC via a USB cable.
4. Run YN_Trigger_Updater from start menu. Click on "Browse..." Button and navigate to the firmware you download in step 2. Wait a few seconds until the device is detected. Click on "Update" to begin. When is done, YN-E3-RT will be reset automatically and you can use the new version now.
5. If any error is encountered when updating, please turn off YN-E3-RT and try again from step 3.
Firmware for Yongnuo YN600EX-RT:
YN600EX-RTFWV1.9.1.zip
Updater: YN600EX-RT-Updater.zip
Software Firmware Update Guide: Software Firmware Update Guide.zip