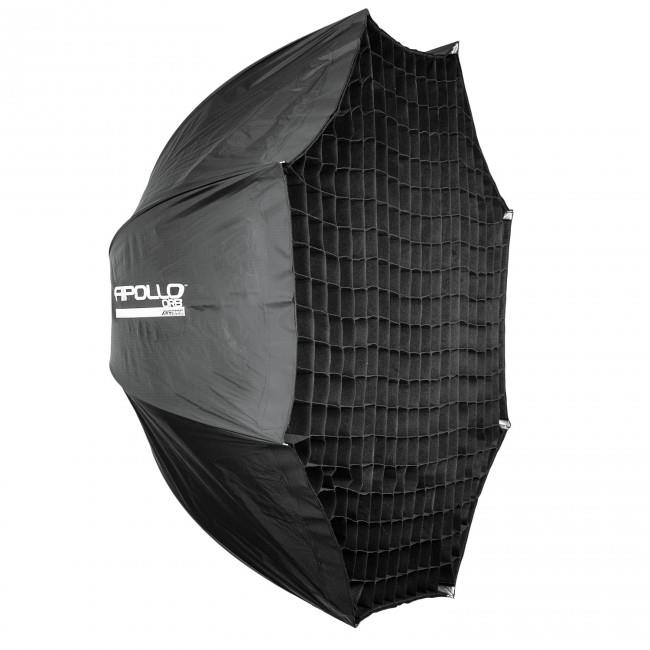 Westcott Apollo 43″ Orb 109 cm Octabox with Grid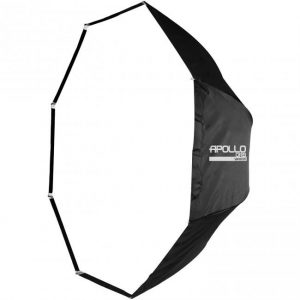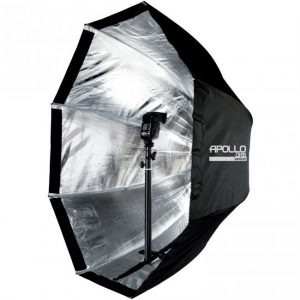 The Apollo Orb is the first octagonal softbox that doesn't require an adapter ring. Simply open like an umbrella, place the light inside and attach the included diffusion panel. Designed specifically with a deeper profile, light is evenly projected for maximum output.
This round octagonal shaped unit simulate the look of natural sunlight by providing a round catch light in subject's eyes. Get the light of a soft box with the ease of an umbrella.
No additional parts and pieces to lug around as these units simply open up just like an umbrella and set up in seconds making them perfect for any on-location photographer.
Face the light forward through the white diffusion front for specular highlights. Specular highlights will provide a "hot spot" on your subject with a greater fall off from highlights to shadows. Point your flash towards the back of the Apollo Orb for a bounce light source. This will offer an even light spread of less than 1/2-stop light loss from center to edge.
Diffusion fabrics are pure in color so the color temperature going into the fabric is the same color temperature coming back out.
In the Box
Apollo modifier
Removable diffusion panel
40° egg crate grid
Apollo 43″ Orb
Simulates a round catch light in the eyes
Deeper profile evenly projects light for maximum output
Built on a durable fiberglass umbrella frame
Quick set up and teardown
Fits virtually any studio light
Westcott 40° Egg Crate Grid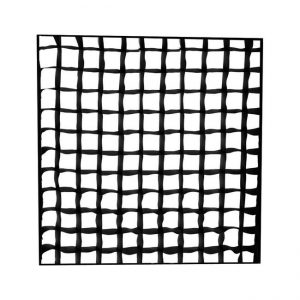 Create separation & depth
Eliminate spill & flare
Lightweight collapsible design
Durable construction
Open corners provide perfect fit
Only adheres to model with removable front diffusion
Grids are made up of cells that control off axis light in four directions while maintaining the soft quality inherent in a large light source. They allow you to create separation and depth such as a hair light where you want to control just the light going onto the hair in order to separate it from the background. As light is focused into a forward direction through use of a grid, it can help to eliminate spill light or lens flare.
The off axis portion of the light is controlled by the cell size. The cell size (measured in degrees) describes the maximum cutoff angle of the off axis light. A 40-degree grid is the most popular degree used. Light loss at the center axis is minimal at a distance 3 to 4 times the diagonal dimension of the light source. On most models it is less than a 1/4 a stop of light.
Apollo Grids are soft and collapse down for easy transport and travel. Each unit comes with an included nylon carry case.
Grids easily attach through the use of hook and loop tape. When attaching, place your diffusion panel about 1/2 way in on the hook tape. This will leave enough room for the egg crate to attach directly in front of the diffusion panel. Grid corners are left unattached in order to provide the perfect fit. This allows you to stretch the grid taut and avoid sagging or drooping.