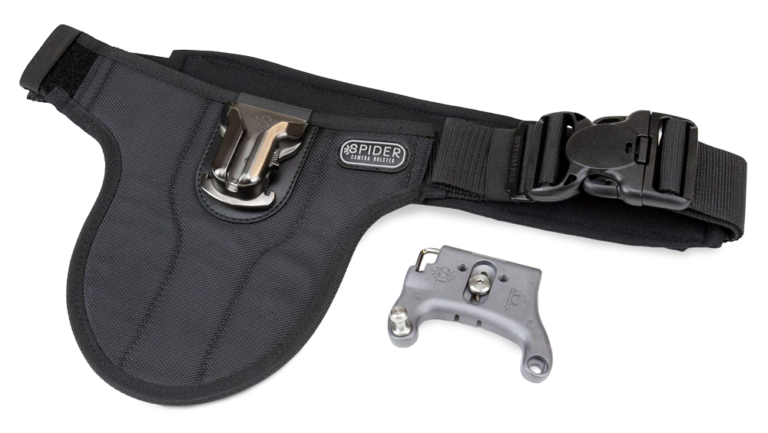 Shoot from the hip and free yourself from cumbersome dangling camera straps!
Designed by photographers, the newly-redesigned SpiderPro Single Camera System v2 is the perfect tool for the professional sport, wedding or event photographer looking for a strap-free carrying solution. Take the weight of your camera off your neck and shoot longer without fatigue. Your camera will be comfortably secured at your hip and ready to use, instead of awkwardly dangling.
The improved Pro2 Plate attaches to any professional DSLR. Redesigned for a more balanced and comfortable carry, the plate also features an improved, more secure pin and anti-slip rubber grips to keep the plate in place.
The Pro Holster features a two-position lock designed for flexibility – unlocked for quick draw action shots or auto-locking for security in any shooting situation. The belt clip has been redesigned for maximum comfort with the Pro2 Belt.
The Pro2 Belt features a new design optimized for comfort and flexibility.