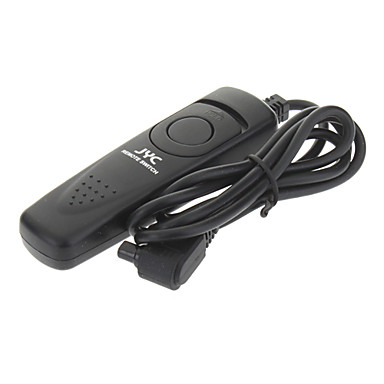 modell: JYC SR-C3 1m
for camera: Canon 50D 40D 30D 20D 10D 5D(Mark II) 5D(Mark III)7D 6D 1Ds(Mark II,III) 1D(Mark II,III) as Canon RS-80N3 shutter release.
Instructions:
JYC Electronic Remote Controller SR series
Before proceeding, insert the plug into the camera's remote control socket with the mark on plug facing the mark on socket (if available) and turn the camera on.
The release button can be pressed halfway or all the way. Pressing it halfway activates the autofocus and sets the shutter speed and apperture settings.
Pressing it completely takes the picture.
For long exposures or continuous shooting, press the release button completely and slide it in the direction of the arrow. This locks the button in the depressed button, slide the button back to its original position.
JYC Technology
www.jyc-hk.com