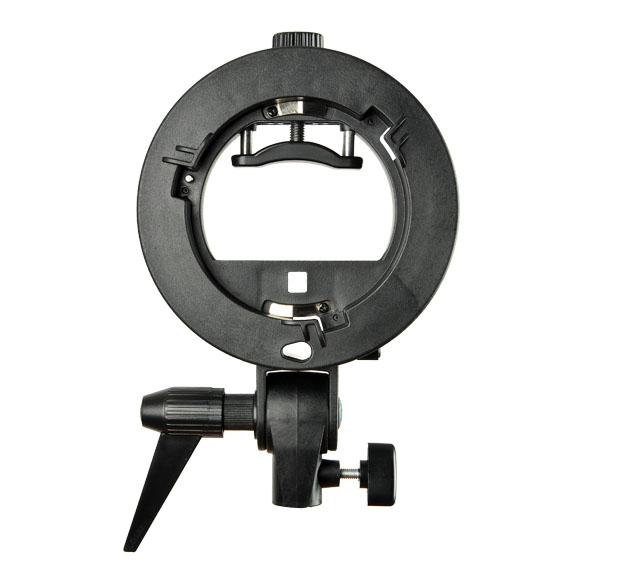 Godox S-type speedlite bracket is superior: all-in-one, smaller size, portable design, no assembly/disassembly, and easy mounting system. Quickly add Bowens-mount lighting accessories to get creative lighting effects.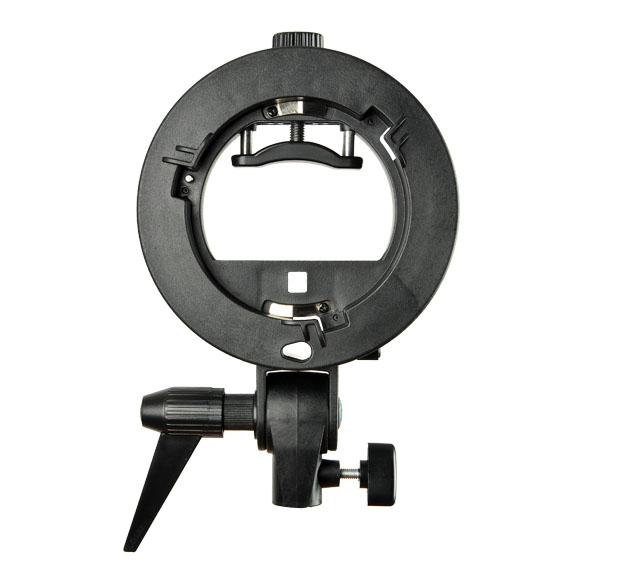 Features
No pre-assembly & post-disassembly. Smaller size, lighter weight, & less occupied space
Unique speedlite mounting way: mounted horizontally or vertically by wrapping speedlite body
Reliable mounting: not require Velcro, no pressure on hotshoe, no metal scratches on speedlites
Mount size is adjustable to fit all brands of speedlites and even Godox AD360 and the Godox AD200
Umbrella input hole is available and adjusting lighting direction with handle is supported.