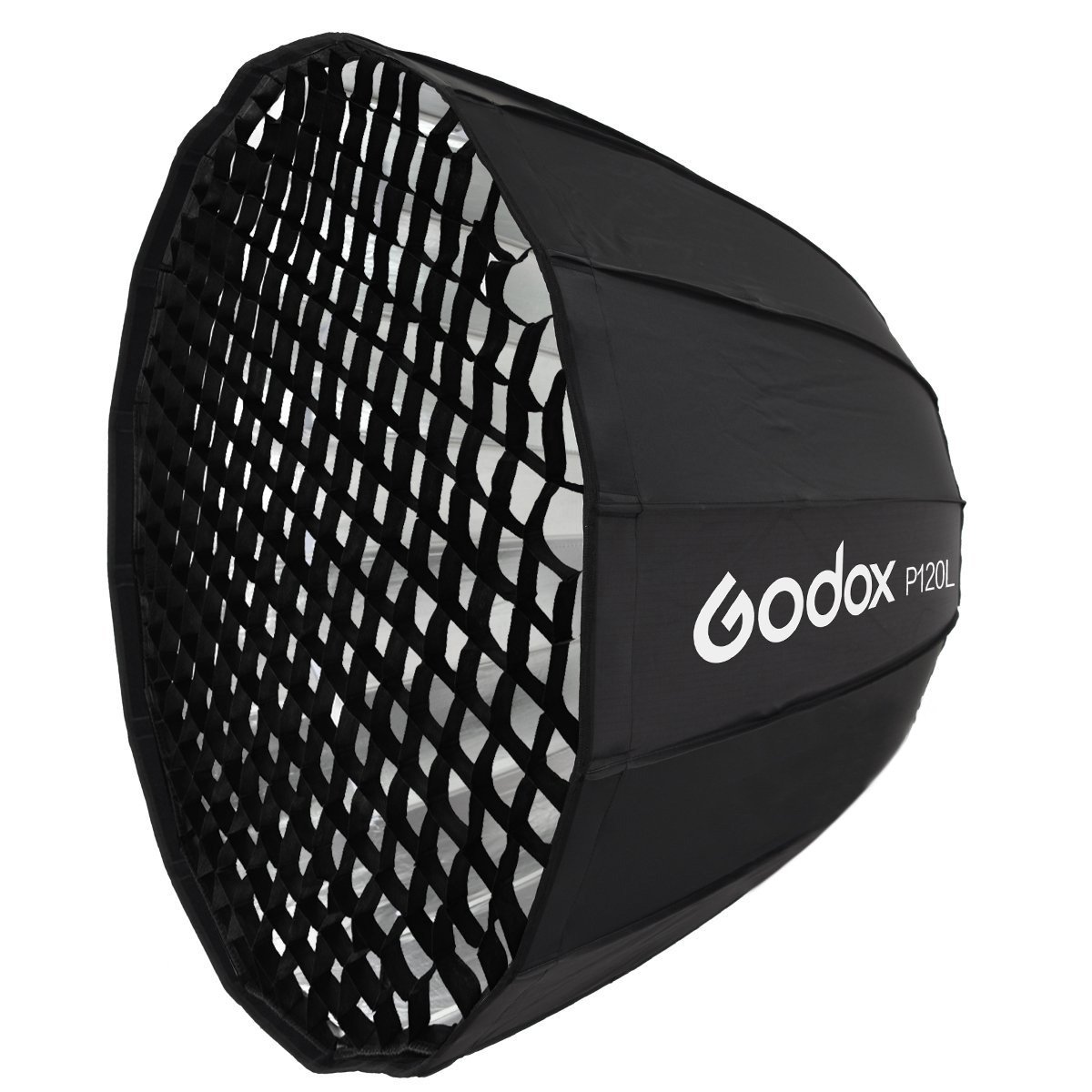 Godox P120L 120cm Parabolic Softbox w/ Honeycomb Grid for Flash Speedlite Bowens
It is perfect for beauty and fashion industry shootings. The narrow shape reduces the spread of light and offers sharper shadows compared to standard sized octagonal softboxes. Folding down like an umbrella, it is easily transported, or just kept clean in the included carrying bag.
FEATURES
Excellent quality of the diffusing and reflecting fabric.
Second internal diffuser.
Included carrying bag.
Included Translucent Deflector, to soften shadows.
Lightweight speedring.
Heavy-duty locking with wing nut.
Easy snap locks.
Fits Bowens mount studio flash.
PACKAGE INCLUDED
1 x Godox P120L Parabolic Softbox (L is the Light version and the H version for High-temperature resistant version)
Material of Rods: Light version: Fiberglass. High-temperature version: Metal
1 x Honeycomb grid
1 x Outer Diffuser
1 x Inner Diffuser
1 x Reflective Liner
1 x Carrying Bag
1 x Softbox Adapter Ring
1 x 16pcs Rods