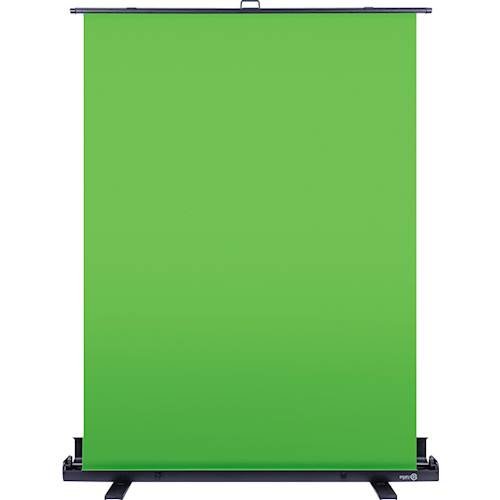 The collapsible chroma key panel comes in a built-in aluminum case for a convenient one-piece setup and space-saving storage, and its DuPont Dacron polyester surface ensures durability. Lock this height-adjustable Elgato green screen in place via its pneumatic X-frame.
Ideal for even the tightest of workspaces, the green screen guarantees a wrinkle-resistant, chroma-green surface. All you need to do is turn on some lights, take a seat, and work your creative magic.
Simply flip open the aluminum case, lift the handle to a suitable height, and let the pneumatic X-frame automatically lock your canvas in place.
Specifications
Dimensions: w x h (Extended): 148 x 180 cm
Dimensions: w x h x d (Collapsed): 148 x 10,5 cm x 11,5 cm
Weight: 9.3 kg
Material: 100% Polyester (Dacron by DuPont)