Professional cameras deserve the power, performance, capacity and reliability of SanDisk's latest innovations. This is why professional photographers and videographers trust SanDisk Extreme PRO CompactFlash cards.
SanDisk Extreme CF 16GB 60MB/s (x 3)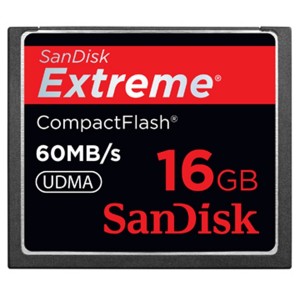 SanDisk Extreme CF 32GB 60MB/s (x 1)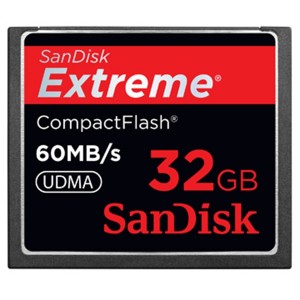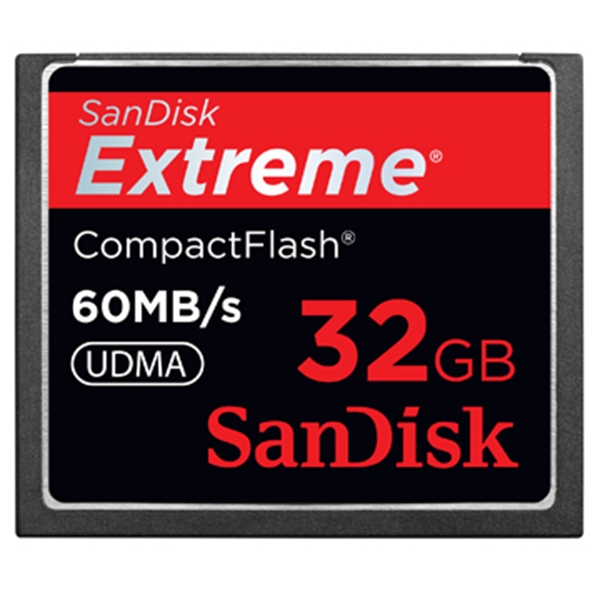 SanDisk Extreme Pro CF 32GB 160MB (x4)
With write speeds of up to 150MB/s, this card lets you capture multiple frames per second, making it an ideal choice for fast-action or continuous burst-mode photography. The card offers read speeds of up to 160MB/s so you can transfer large files from the card to your computer without a long wait.
With Video Performance Guarantee-65 (VPG-65)1, the SanDisk Extreme PRO CompactFlash Card lets you capture uninterrupted 4K UHD and Full HD video2.
VPG-65 guarantees a minimum sustained write speed of 65MB/s to keep up with high-performance video cameras.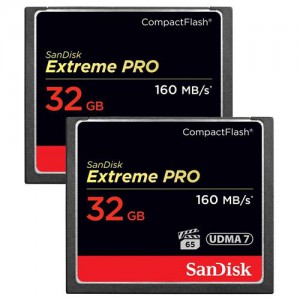 Ruggard Memory Card Case
The Ruggard Memory Card Case for Up to 4 CF Cards is a sturdy protective case for your memory cards. It will accommodate up to 4 CompactFlash (CF) cards, keeping them safe from shock and moisture. The case has a molded rubber interior lining, as well as a durable polycarbonate resin exterior with a weather-resistant seal to keep out water, dust and debris. There is a snap-on locking system and a molded eyelet for attaching the case to a strap or hook.