Really Right Stuff camera body plates are all custom designed for each camera body and precision machined from solid blocks of 6061-T6 aluminum. Fully compatible with any Arca-Swiss style quick-release system, our plates feature precisely contoured anti-twist flanges for a perfect fit that prevents twisting between the camera and our plate. All of our quick-release plates utilize a custom machined ¼"-20 threaded, captive-style mounting screw that threads into the tripod mounting socket of your camera body.
Really Right Stuff camera L-plates feature two dovetail mounting surfaces in the shape of an "L"; one on the bottom of your camera, and one on the left-hand side. This additional mounting option allows you to quickly change between landscape and portrait orientations while minimizing the need to recompose your shot, saving you time and hassle. Also, an L-plate keeps your gear centered directly above the tripod's apex which helps maintain the best stability possible.
B5D3A plate for Canon 5D Mark III
The B5DA plate fits the Canon 5D Mark III, as well as the newer 5DS and 5DSR models. This plate will deliver excellent support for all of these models.
Features
CNC machined 6061-T6 Aluminum
Anodized; Type II Black
(1) 1/4″-20 threaded accessory mounting socket
Boss for accessory hand strap
Laser engraved center mark
Safety stop screw
Integrated QD socket
B5D3-LC L-Plate for Canon 5D Mark III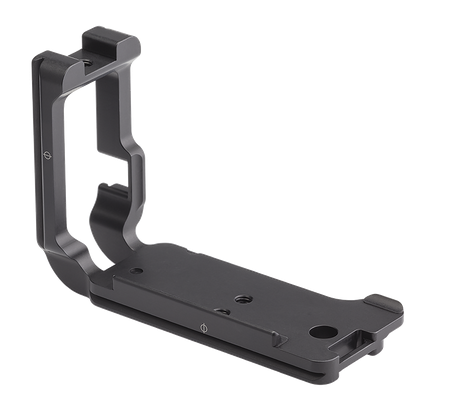 Features
CNC machined 6061-T6 Aluminum
Anodized; Type II Black
Notched cutout for shutter release cable
(1) 1/4″-20 threaded accessory mounting socket
QD Socket for direct strap attachment
Boss for accessory hand strap
Laser engraved center mark
Integrated QD socket
BGE11-LB: L-Plate for BG-E11 Grip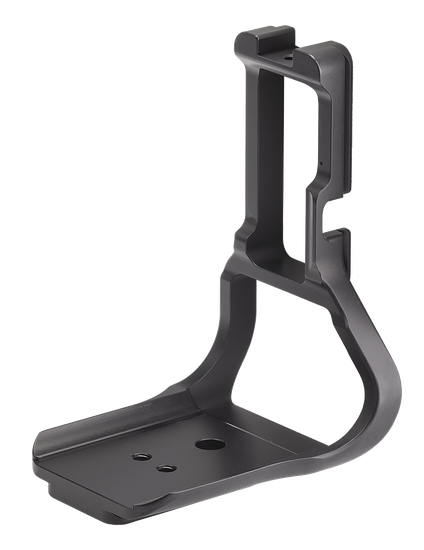 Features
CNC machined 6061-T6 Aluminum
Anodized; Type II Black
(1) 1/4″-20 threaded accessory mounting socket
Laser engraved center mark
Custom cutout for shutter release cable
Full battery door access
Integrated QD socket
Recommended Uses
Adding quick-release functionality to your camera body
Best method for changing between landscape and portrait orientations
Allows portrait orientation with panorama nodal slides
Allows landscape orientations with side mount gimbal heads
Homepage: http://www.reallyrightstuff.com