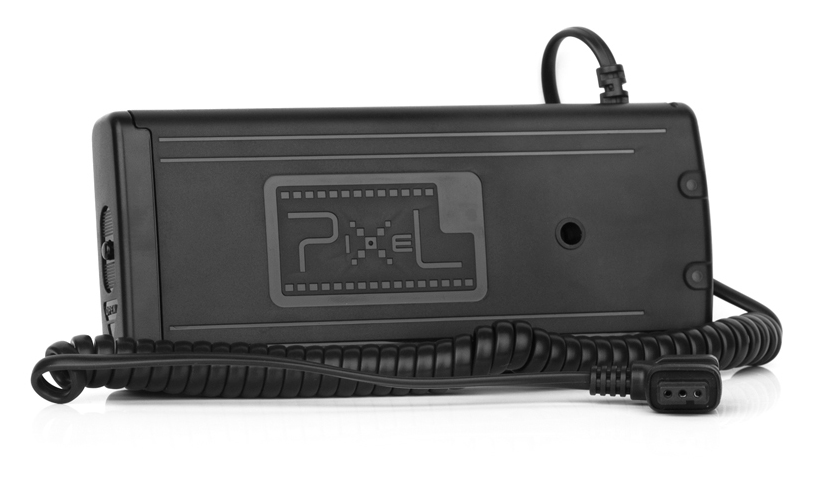 Pixel TD-381 external battery pack for Canon flashes: 600EX-RT, 580 EXII, EX580.
Pixel TD-381 uses a dual circuit charging system, charge time twice faster than any other battery pack.
More convenient design to use 4 or 8 AA batteries, 2X faster recycle time when using 8 AA instead of 4 AA batteries.
TD-381 uses a new method of charging, standby current is less than 25% of the original power consumption. It can be used for more types of battery.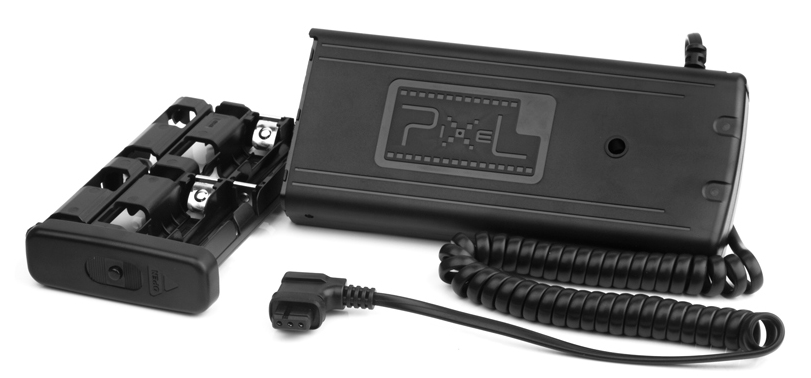 Indicator status
The indicator light will be lit when the power pack is operating normally.
The indicator light will flash when low battery level is detected or when there are no batteries installed.
TD-381, due to Canon's different system design, the indicator will light when charging, flash rapidly when on standby and flash slowly when low battery or no battery is detected.
Homepage: http://www.pixelhk.com