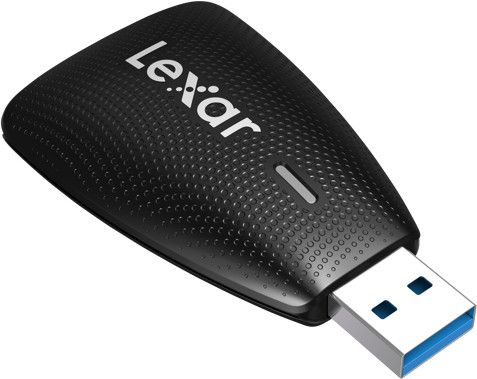 The Lexar Multi-Card 2-in-1 USB 3.1 Card Reader offers transfer speeds of up to 312MB/s (reads up to 5 times faster than USB 2.0)1 for SD™ and microSD™. It's also backwards compatible with UHS-I (up to 170MB/s)1, significantly improving your workflow.
The Lexar Multi-Card 2-in-1 USB Card Reader has the ability to read from both card slots simultaneously, and it also allows for easy file transfer from one card to another—further enhancing the reader's versatility.
Designed with a USB 3.1 interface the Lexar 2-in-1 card reader is also compatible with USB 2.0 ports.