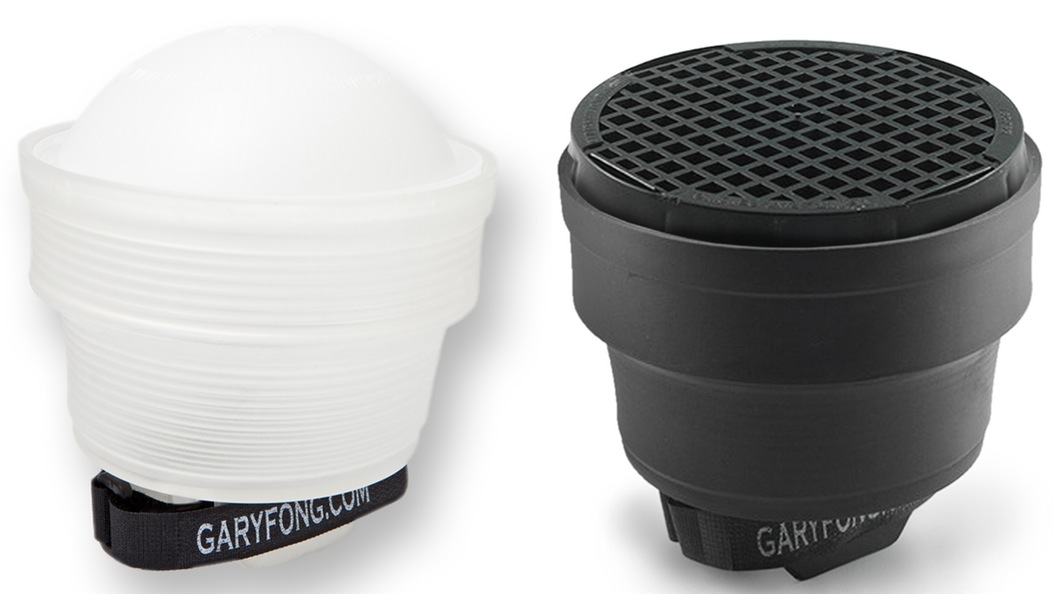 The Gary Fong Lightsphere

system
Lightsphere Collapsible Speed Mount x 3
A valuable tool for portrait photography and any portable studio photography needs. The new Lightsphere Collapsible (Generation Five) boasts a newly designed camera flash mounting system which allows photographers to securely attach and switch out modifiers in seconds.
Once in place, photographers can rest assured that the Lightsphere® Collapsible™ Speed Mount will stay securely in place on the on-camera or off-camera flash, offering an equally tight fit for nearly all flash sizes.
Translucent horizontal rings provide soft, even illumination with a minimum loss of power. Folds flat.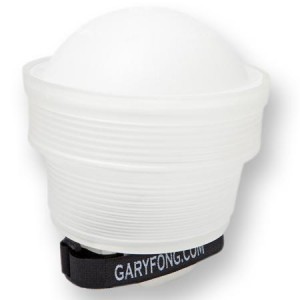 Speed Snoot Collapsible x 2
The new Speed Snoot Collapsible (Generation 3) boasts the newly designed mounting system which allows photographers to securely attach and switch out modifiers in seconds. The Speed Snoot gives photographers maximum efficiency and directional control over on-camera or off-camera flash lighting, allowing one to create cutting edge, "fashion style" special effects.
The black finish of the Speed Snoot blocks the light spilled out of the sides of the diffuser so instead of filing a room with soft light, the photographer can project the light directly onto the subject with a controlled yet soft burst that is great for hair highlighting, selective lighting of subjects, or highlighting a subject against a busy background.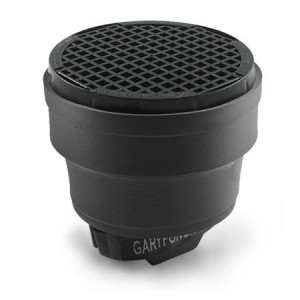 WhiteDome
The WhiteDome, which comes with the Lightsphere Universal and Collapsible product lines, allows you to reduce the amount of light ommited from the top of your Lightsphere. This is ideal in low hanging ceiling environments where the bounce light is too strong.
ALSO: To achieve an accurate white balance in mixed lighting, use the WhiteDome™ to take a custom reading. Produce professional results with a tool you already have on-hand or add another to your gear bag for quick balancing on the go.
How to set custom white balancing with white dome:
https://www.youtube.com/watch?v=ZhXVSoOoDW4
GrayDome (Color Calibration)
The GrayDome is a powerful tool that every photographer shouldn't be without. Rather than relying on auto white balance settings, our GrayDome color reference tool allow you to measure accurate color using the Custom White Balance feature on your camera. It's 18% grey.
How to set custom white balance with grey dome:
https://www.youtube.com/watch?v=cOYtgWqn-7U
AmberDome
The AmberDome™, a perfect complement to the Lightsphere Universal or the Lightsphere Collapsible, instantly warms your photos in cool lighting situations. It is a valuable tool for portrait photography, especially outdoor photos in the shade or during sunset.
The AmberDome™ allows you to easily adjust the warmth in your images providing a more balanced look. Great for a variety of lighting situations, including outdoor photos at dusk or early morning, outdoor photos in open shade, interiors with tungsten lighting or portrait photography at sunset with the sun behind your subject.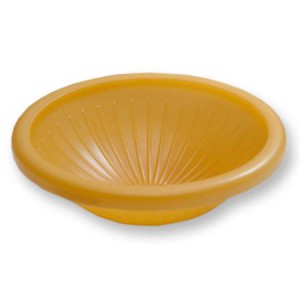 Gear bag
Keep all of your light modifying camera accessories organized in the NEW Lightsphere® Gear Bag. Designed with portability in mind, the Gear Bag is specifically sized to carry the lighting equipment you'll need to get the job done right with studio quality.
A buckled strap allows quick attachment and removal of the Gear Bag to the outside of your current camera bag or backpack.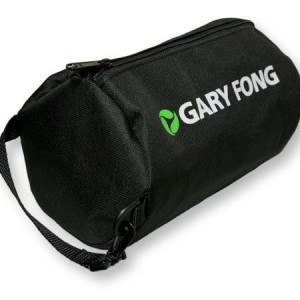 Homepage: http://www.garyfong.com/