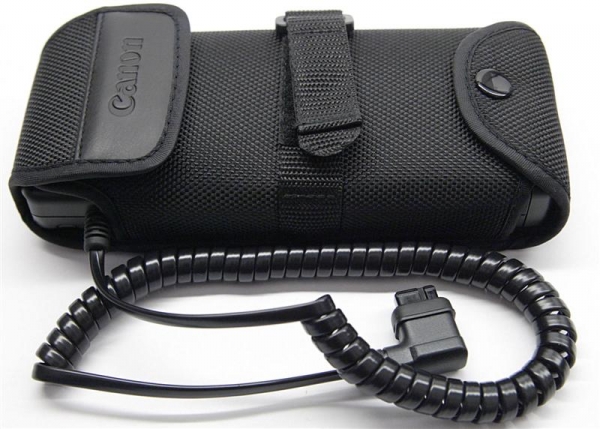 The external Canon Compact Battery Pack CP-E4 improves flash recycle times significantly and increases the number of firings before batteries need to be replaced.
The battery pack can be loaded with 8 AA-size batteries – alkaline, lithium, or Ni-MH – prior to a shoot to ensure fast and smooth transitions from one battery set to the next – important in critical shooting situations or to keep up momentum in the studio.
Updated from the earlier version, the CP-E3, the CP-E4 has been improved with better dust and moisture sealing at the contact points, to get it to match the weather-resistance characteristics of the 600EX-RT and 580EX II Speedlites.
Tips:
Du må først sette inn batterier i Speedlight blitsen, ellers vil ikke batteripakken fungere. Batteripakken fungerer bare som en ekstra strømforsyning, og batteriene i blitsen må ha nok strøm til å lade opp blitsen. Vennligst sjekk at det er batterier i både blits og batteripakken.
La blitsene hvile i minst 10 min etter at du har tatt 20 sammenhengende bilder med blitsene. Dette for å unngå en overoppheting i speedlight blitsene.