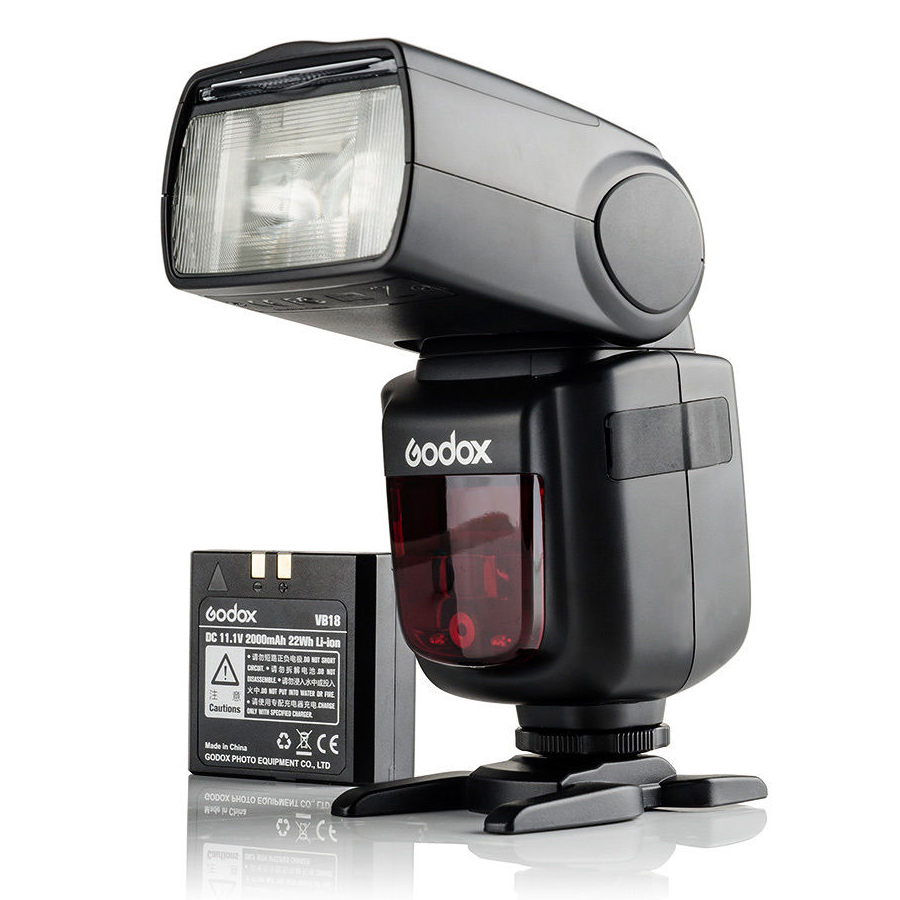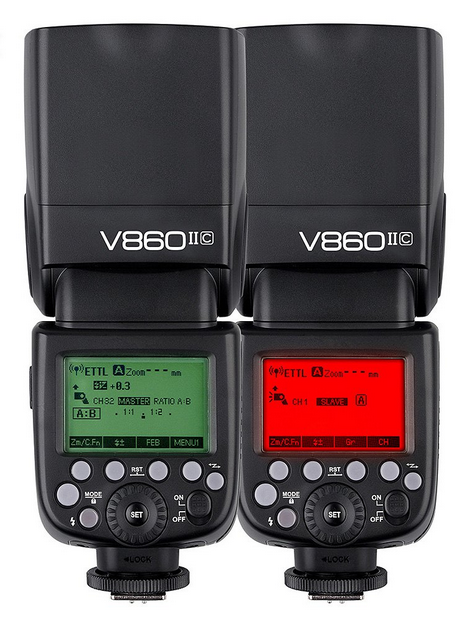 Godox Ving V860IIC for Canon EOS Cameras guarantees better light shooting experience with built-in Godox 2.4G wireless X system
GN60 high guide number (ISO 100 @200mm) and 22 steps of power output (1/1 – 1/128)
20 to 200 zoom flash coverage
Fully Supports TTL Functions include TTL Autoflash, Manual Flash, 1/8000s High-Speed Sync, Flash Exposure Compensation, Flash Exposure Lock, Second Curtain Sync, Modeling Flash, etc. HSS, Front Curtain Sync, Rear Curtain Sync, Multi Flash, Flash Exposure Compensation.
Built-in Godox 2.4G wireless X system offers all-in-one functions and 100 meters further transmission ditance. Optical transmission with even illumination and stable output.
V860IIC as master flash to trigger Canon speedlites e.g. 600EX-RT, 580EXII, etc in TTL or Manual mode; as slave flash to receive signals of Canon speedlites e.g. 600EX-RT, 580EX II, ect and wireless commanders of pop-up flash on Canon 7D, 60D, or 600d, etc.
2000mAh Li-ion Battery, Max. 1.5S recycle & approx. 650 full power pops.
User-friendly LCD display and control panel with firmwave upgrade.
Operation instructions
Accessories
Links
Firmware Instructions
Please update the firmware with Godox firmware update software G1. G1 can be
downloaded on the official website.
Firmware Version Checking: Switch the flash on, then press the "Zm/C.Fn" button for 2
seconds and enter C.Fn custom functions. The firmware update version (e.g. Ver X.X) will be
displayed on the LCD panel.
Latest software and firmware can be downloaded from my dropbox.
Contains the following software and firmware as of 01.07.2017:
Godox Firmware Update Software G1:
Godox X1TC V20 (for Canon)
Godox X1RC V17 (for Canon)
Godox V860IIC V1.5 (for Canon)
Godox AD600 V2.4 (for TTL version)
Godox AD360IIC V2.7 (for Canon)
Godox Firmware Update Software G2: