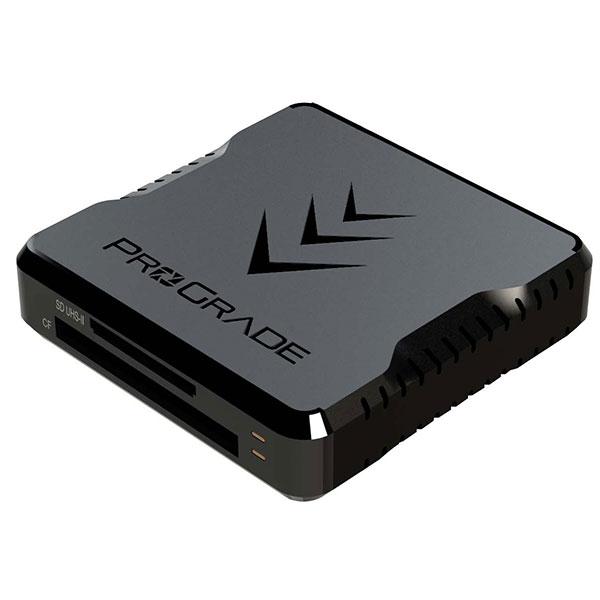 Compact Flash and SD UHS-II Dual-Slot Memory Card Reader by ProGrade Digital
Nothing stops creative success in its tracks like waiting around for hours while photos, videos, audio or any other files take forever to transfer. At ​ProGrade Digital​​, we want you to get back to doing what you love with the ​ProGrade Digital PG-06 dual-slot ​Compact Flash​ and ​SD​ card reader, the new gold standard for high-speed file transfers. The secret is the latest USB 3.2, Gen 2 architecture with the capability to read Compact Flash and SD UHS-II memory cards at speeds up to ​1.25GB/s (10Gb/s).​
And two slots means you can transfer content to your computer from two cards simultaneously, at full-speed with ease. Discover the ​ProGrade Digital way to optimize your workflow, and get back to creating faster.
USB 3.2 Gen 2
To achieve full USB 3.1, Gen. 2 transfer speeds, your USB host connection, cables and device must all support USB 3.1, Gen. 2.